Offset printing is a printing technique in which ink-stained images are pressed onto rubber sheets – offset plates first and then pressed from this rubber pad onto paper.
What is offset printing carton box?
Offset printing carton box is a product printed with eye-catching colors and images, using corrugated paper (from 2 to 5 layers) depending on the hardness required by the customer.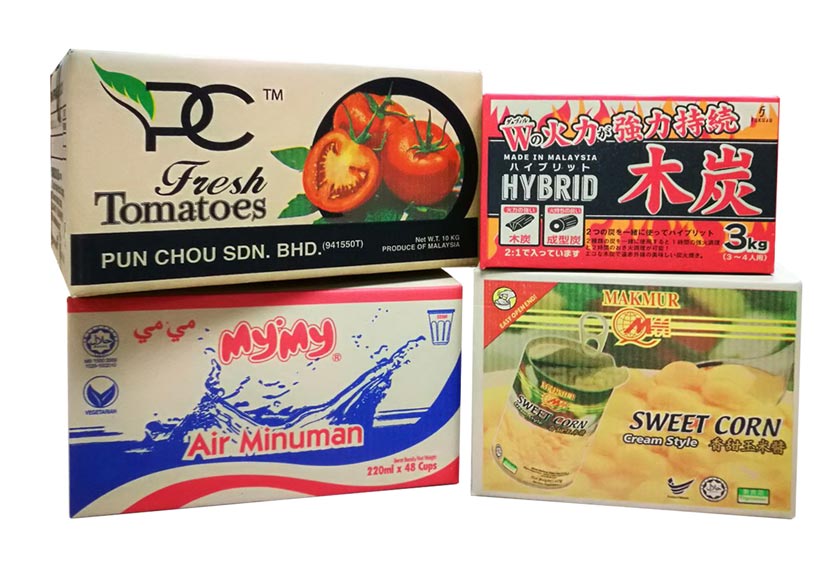 Apply the most modern and popular offset printing technology today. The images and product information will be printed on rubber sheets (also known as offset plates) first. Next, these offset sheets will be pressed onto carton paper.
Outstanding advantages of offset printing carton box
The product possesses many outstanding advantages such as:
Models, designs, designs are diverse and eye-catching, suitable for most types of goods and products.
Offset printing carton box is made from high quality paper, moisture-proof, good waterproof. Ensure products and goods are best preserved during transportation.
Always ensure information, product images as well as brands to customers are conveyed in the most attractive and accurate way.
Reasonable price, not too much difference compared to normal carton boxes.
Products used in many industries, such as manufacturing, mechanics, electricity, fashion, … all use boxes to store, store and transport related products.
Excellent heat and moisture resistance in all environmental conditions. The next plus point is the ability to recycle and protect the environment of the carton box.
Color quality, images when printed are honest and sharp. Can print quickly and easily for high volume prints.
      Structure of offset printing carton box
Cardboard box with offset printing technology consists of two parts: carton box and offset printing technology:
Carton box with inner layer of corrugated paper about 1-8 cups. There are different hardness and bearing capacity, depending on the requirements of each product.
The upper layer of offset printing paper is usually duplex paper. Can be UV coated, laminated or varnished to prevent scratches, waterproof.
Hope to cooperate with you.
Tan Thanh Dat PACKAGING MANUFACTURING CO., LTD
Quotation consultation: 0969.388.365
Hotline: 0368.634.883
Email: [email protected]
Head office:  23 Le Van Luong, Nhan Chinh, Cau Giay, Hanoi
Factory: Thanh Xa Village, Nghia Hiep Ward, Yen My Dist., Hung Yen